FISH
Our grocery store is unique with its wide selection of fish products. From here, you can buy our delicious salmon trout, also served at lunch in our restaurant. The fish and fish products are produced by our parent company Ab Salmonfarm Oy.
Products from Ab Salmonfarm Oy
The selection varies during the year. Many of our products are deep frozen but we also have fresh products. Salt-cured raw salmon trout, cold-smoked salmon trout, salmon trout roe, perch fillets, whitefish fillets, pike perch fillets and also two fish seasonings.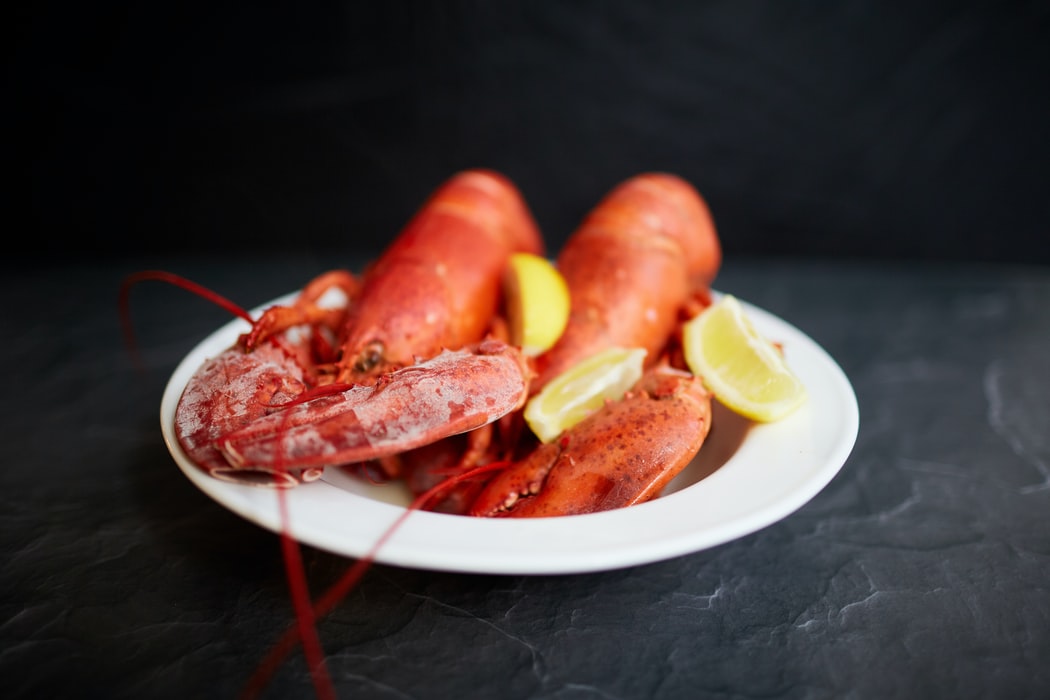 Seafood
Are you a friend of seafood? In our store you will also find prawns and lobsters.